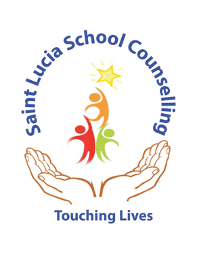 Vision Statement
The Vision of the St Lucia School Counselling Department is that every student will have equitable opportunity to acquire academic, personal/social, college and career development skills to become successful productive citizens and life-long learners. Our Philosophy
School Counselors believe:
1. All students should have access to the Comprehensive School Counselling Programme in order to realize their full potential towards lifelong learning.
2. All students should be given equal opportunity for academic advancement.
3. All students should be active participants in recognizing their interests, abilities and values related to Career choices. Mission Statement
The Mission of the St Lucia School Counselling Department is to provide a Comprehensive developmental school counselling programme to address the academic, personal/ social, and career development needs of all students. The programme seeks to foster collaboration and cooperation among school, home, community and other professional agencies in an effort to empower students to realize their unique potential and to become lifelong learners.